Recognizing that 18 was too young for most young adults to be without support, a bill was signed into law in September 2010 giving foster youth the option to remain in foster care and receive services and supports until age 21. The bill is called the California Fostering Connections to Success Act, and is also known as Assembly Bill 12 (AB12). Beginning January 1, 2012, young adults are allowed to remain in Extended Foster Care after they turn 18.
Turning 18 means new choices and opportunities! Participants can receive help with their education and employment goals, as well as have time to develop lasting relationships with caring adults.
What You Need to Know
The program is voluntary; it is up to you. You decide if you want to stay in foster care.
You can change your mind. Should you decide to leave foster care, you can return, provided you meet the requirements.
You have responsibilities too. You will need to meet with your social worker or probation officer, go to court, and continue to meet the eligibility requirements.
What You Need to Do
You are eligible for this program if you are doing at least one of the following:
Completing high school or an equivalent program
Enrolling at least half-time in college, community college, or a vocational educational program
Employed at least 80 hours a month
Participating in a program / activity designed to remove barriers to employment
Unable to do any of the above because of a medical condition
Where You Can Live
You must live in one of the following places to be eligible for this program:
Home of a relative, non-related extended family member, or legal guardian
Licensed or approved foster home, Foster Family Agency (FFA) certified home
Supervised Independent Living Placement
THP+NMD Housing
Independent Living Program
Homes With Heart staff provides Independent Living Services to foster and emancipated youth between the ages of 16 and 21. Local businesses have partnered with us to offer additional resources to our local youth during COVID-19. Please click here to fill out the form so we can provide you with more information on these resources.
In 1986, the federal government launched the Independent Living Program (ILP) to enable state child welfare agencies to meet the needs of youth transitioning from the foster care or juvenile justice system to independent living.
The Ventura County Human Services Agency's Children & Family Services staff provides Independent Living Services to foster and emancipated youth between the ages of 16 and 21.
"The goal of the Independent Living Program is to help foster youth reach their personal and professional goals during their transition to self-sufficiency."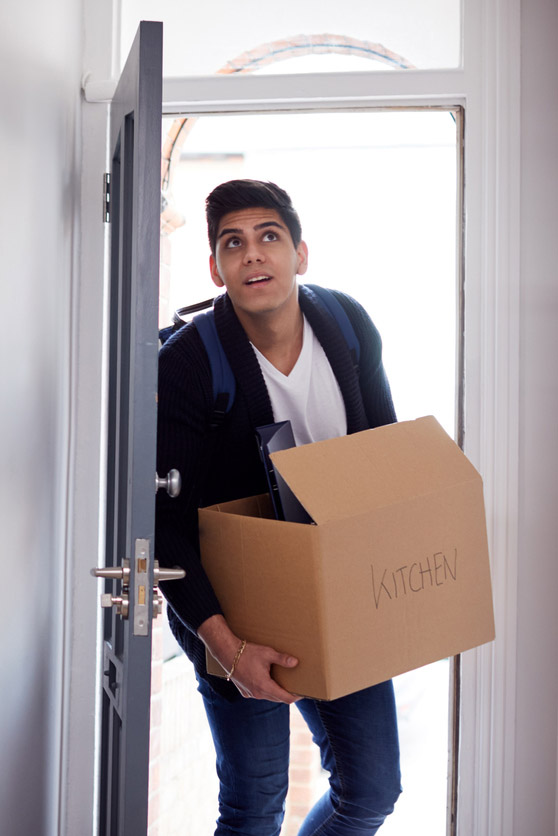 This website provides information and resources for current, former, and prospective ILP youth, child welfare workers, probation officers, foster parents and other caregivers, advocates, and supporters of youth in foster care or on probation:
Your Responsibilities
To be part of this program, you will need to:
Meet with your social worker or probation officer each month
Attend a court hearing or administrative review every 6 months
Sign an agreement
Agree to work with your social worker or probation officer to meet the goals of your Transitional Independent Living Case Plan and receive case management services